Awards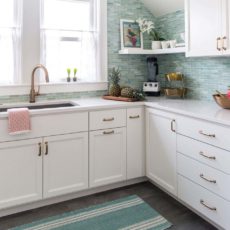 Winner 1st Place Budget Kitchen
National Kitchen and Bath Association Minnesota State Chapter 2019 Design Contest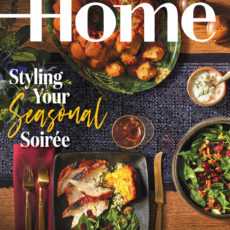 Midwest Home Magazine – Published in Nov/Dec 2019
December 2019 Issue of Midwest Home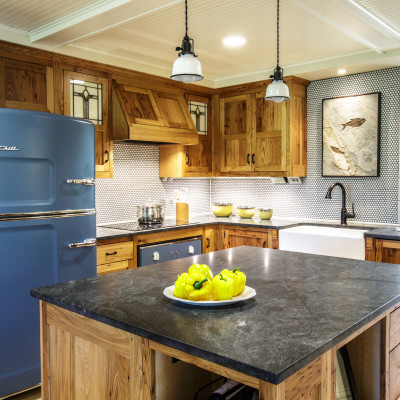 Winner of Green Design Specialty Award
National Kitchen and Bath Association 2015 Design Contest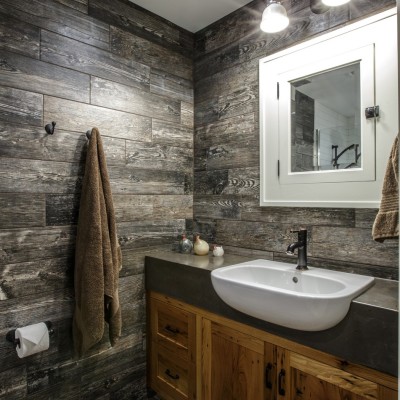 Winner 3rd Place Small Bath Category
National Kitchen and Bath Association, 2015 Design Contest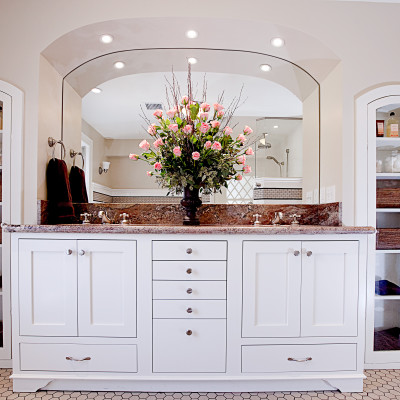 Winner 3rd Place Master Bath Category
National Kitchen and Bath Association 2010 Design Contest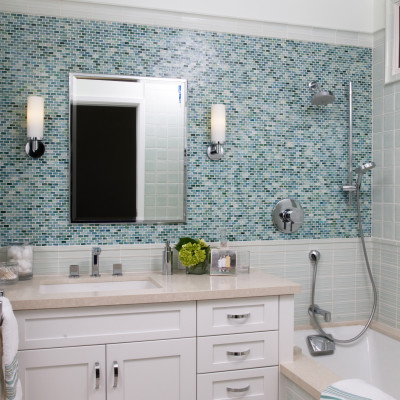 Winner 1st Place Small Bath Category
National Kitchen and Bath Association Southern CA 2009 Design Contest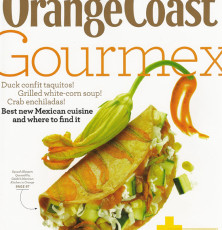 Winner 1st Place Small Bath Category
Testimonials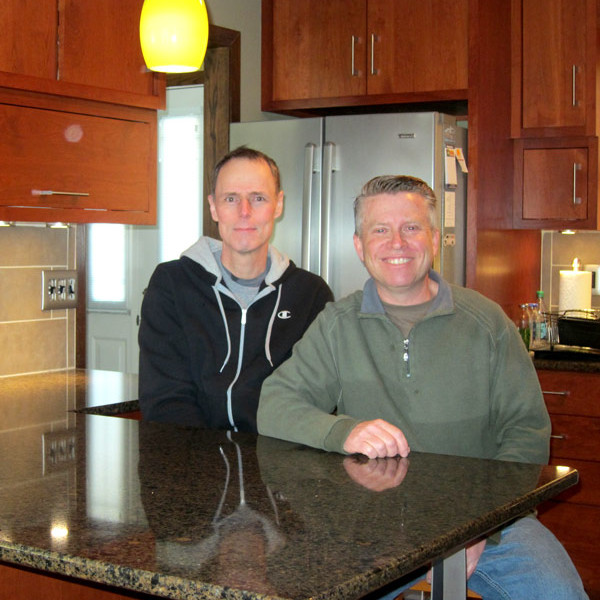 Dorig Designs LLC was a great choice in addressing our kitchen remodeling needs. Adrienne was very insightful and attentive to details and always willing to work with the customer to come up with a workable design solutions that met or exceeded the customers expectations. Dorig Designs was able to take an ordinary kitchen design, revitalize the space and maximize the space to its full potential with elegance and style. We would highly recommend Adrienne for anyone's kitchen or bathroom remodeling needs. Designs done right with style and practicality.
Mark & Jeff, Eau Claire, WI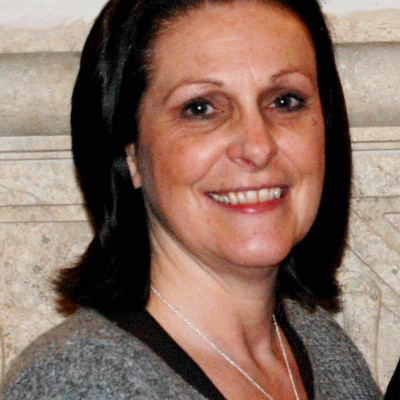 Working with Adrienne in our remodel was a pleasure. A knowledgeable professional, she designed a beautiful kitchen/dining/living area as well as two bathrooms. She was able to interpret our thoughts into designs that reflected our taste and lifestyle. She has a wonderful sense of color, style and materials as well as a practical sense. Our home has a unique quality that we have not seen elsewhere. We have received many compliments from guests. Adrienne helped us accomplish our goals in ways we could not have imagined and we highly recommend her.
Barbara & Scott R., La Cañada, CA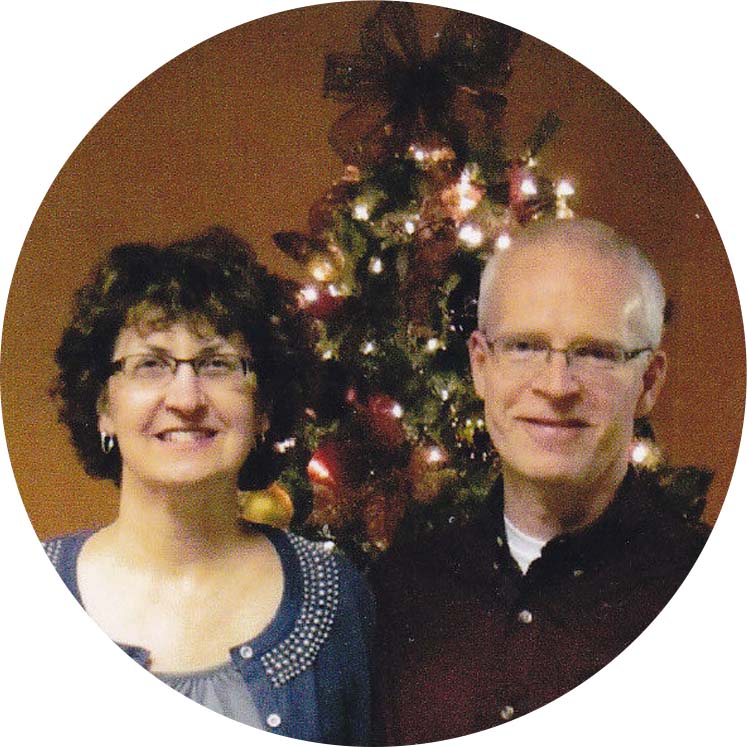 We were referred to Dorig Designs by 2 friends that had used this service. We wanted to open up our galley kitchen but didn't know how to go about doing it. Adrienne provided us with some great plans to consider. We are very happy with our cabinets. Their attention to detail is evident in the quality of the cabinets.
Alan & Deb Benoit, Menomonie, WI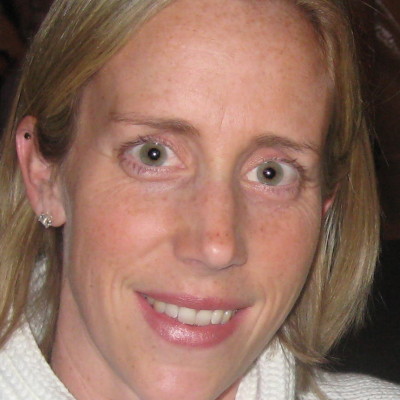 Dorig Designs played a key role in the design and remodel of our vintage 1901 home in the Claremont Village. Adrienne Dorig, the owner, paid careful attention to the age of our home and did and excellent job incorporating features that were true to the period and style we were looking for, while also providing us with modern function and amenities. She gave excellent input in the design of our kitchen and three bathrooms including tile layout, cabinets and shelving, re-use of materials that were original to the home, and selection of paint colors and flooring. Her professionalism and friendly nature made her an easy partner to work with and we feel very confident saying that our finished product would not be what it is without her. We highly recommend her for any interior design project.
Kevin & Kirsti Zitar, Claremont, CA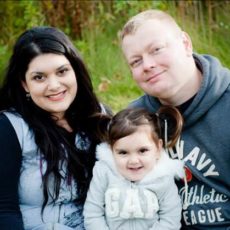 We knew we wanted to renovate our ugly and outdated bathroom but didn't know where to begin. We knew we wanted to hire a designer because we needed ideas and suggestions along with recommendations for resources and contractors. We found Adrienne and we were so happy because she made the process easy from start to finish. I told her what types of things I liked and what type of colors and designs I enjoyed, and she came up with multiple ideas for us to choose from. She gave us ideas from paint color, hardware/appliances, tile, design, and even provided recommendations for different people to work on each area. My husband and I have one child and we both work full-time. I wanted our bathroom to be a place that I could relax in even if the rest of my house and life was chaotic. She really listened to my vision and ideas and came up with something better than I could have ever done on my own. We highly recommend her and will always seek her out whenever we have a new project to do. I can't wait to have her help with our kitchen renovation when the time comes! 
We hired Adrienne to remodel our entire house. She did a great job listening to what was important to us and also providing creative ideas which we needed in order to achieve the results we were looking for. What was a nice surprise is she has followed up with us over the last 3 years to make sure everything is still ok. We had some minor touch ups and adjustments that needed to be made and she followed up with the appropriate vendors to get the issues addressed. We are definitely happy with the results.
"Kitchen Envy" was the first thing a friend said when she saw my new kitchen for the first time. I think these two words really capture the reaction of most people who stop over. This space is truly exceptional now after the design transformation that Adrienne created.
We chose Dorig Designs after attending a Home Remodel Show. While touring a kitchen that Adrienne had designed, we were pleased with how she answered all our questions and gave us information to start our process. We wanted to take a wall out and make our kitchen, dining and living area open. She listened to all our ideas and gave us designs to choose from. There were so many details that we did not even think of that she helped us through. She is a very professional, attention to detail, honest and genuine person. We would highly recommend Dorig Designs.
Remodeling and decorating can be overwhelming, so I was glad to have had the help of Adrienne Dorig on our last project converting a living room – dining room into a living room – music room. Working with Adrienne was great. This was our first experience with a professional interior designer and we couldn't be more pleased. The space she designed for us is warm and inviting. From the moment I started working with her, I knew that we would be more than satisfied with the final result. Througout the entire design process, Adrienne was very attentive to our vision and desire to make our home a comfortable and inviting space for our family and guests. I would highly recommend Dorig Designs to any potential client without hesitation. In fact, I plan to do another project in the near future, and I wouldn't even consider working with anyone else.
Adrienne is a professional and very pleasant to work with. She met all our wants and needs. We knew we wanted to remodel but didn't know how to put it all together. Adrienne's professionalism helped us build our truly dream kitchen!
Remodeling can be a challenge when there are more options than space, time and money will allow in a project. Adrienne Leland of Dorig Designs was able to bring order and simplicity to the process that would have been overwhelming without her insight and experience. As the owner of a small 1950s style home, challenges abound whenever a decorating project is undertaken. Her involvement in the project throughout the design, bid and build process was what made the project a delightful experience. Adrienne's keen eye for design and function resulted in a remodeled kitchen that seamlessly blends the new with the old.
We knew we needed to remodel our kitchen, but really had no idea how to start. Knowing what you want and understanding how to get there can be 2 different things. Dorig Designs helped us think through what we wanted and what was possible. They really listened to what we liked and offered choices based on our preferences. Their attention to detail and deep understanding of product selection are great. They provided just the right guidance for a complicated project, and we are really satisfied with the results.
As a family who "lives" in our kitchen, we were excited to begin the design process. Before meeting with Adrienne we were having difficulty agreeing on the look we were trying to achieve. After meeting with Adrienne we knew immediately she was the designer for us. She listened to what we BOTH wanted, and created a kitchen that is both beautiful and functional for a growing family. Adrienne designed a kitchen we dreamed of and much more!!"
We had a tiny master bathroom and it was a challenge to see how we were going to create the bathroom we wanted. Adrienne came up with three creative designs for us to choose from. We had not even considered taking space from our large bedroom but that was the solution to the problem of getting everything we wanted into our master bath. We ended up with our dream bath that could easily be featured in a design magazine.
Our thirty-year old bathroom needed a major make-over. Adrienne understood the style we were looking for, and listened to our concerns about convenience and safety in the room. She presented us with a great plan. We are very pleased with the results.
We needed a new bathroom with lots of 'room' in a small space. We went to several designers for initial ideas and were immediately impressed by Adrienne's ability to assess our needs and translate them into a functional design with beautiful materials. Early on Adrienne also impressed us with her ability to keep the design process on track. As we continued to work with Adrienne to finalize the design, select materials, and throughout construction she impressed us every step of the way with her design expertise, professionalism, creativity, and attention to all project details. Once we finalized the project plans, Adrienne was an advocate for us throughout the construction process. The space she designed is outstanding in both beauty and function. We would not hesitate to recommend Adrienne!
Before being introduced to Adrienne we didn't really know what we wanted. The contractor kept telling us to give him the design so he could have it built and we really didn't know what we were doing. We expressed our frustration to our contractor and he arranged for us to meet with Adrienne. After two visits, she had a design we loved. The kitchen is now finished and it exceeded our expectation.
Working together with you and your ability to understand "our vision" and see the possibilities on paper…the compliments we receive make us proud! Thank You!
There were many great challenges. Since I had never remodeled any room in my life, and I lived in LA where, if you have lots of time and some money there were infinite possibilities. I needed a plan that would be in keeping with the integrity of my house and I needed a person who had the resources. At first I talked to a couple of contractors and one of them said this or that cannot be done. The second contractor was highly recommended from a friend who had lots of work done by him. After talking to him, and seeing three beautify houses he was working on, I was so impressed. He recommended Adrienne Dorig as the designer he worked with. I knew above all, I needed a plan so no one could say we can't do this or that. What persuaded me to hire Adrienne, is that she is an excellent listener and works with you in a very respectable way to create what you really want and love in your home. My new bathroom came out even more beautiful than I imagined and it looks bigger with the glassed in shower/bath and custom built-in cabinets for all my beauty and bath supplies. She is a genius.
Kay M. Dengel, Los Angeles
Adrienne was very thorough in the design of our kitchen. She asked great questions and brought many ideas to the table. We had a small kitchen and she provided ideas to help maximize space that we were working with. She is patient and flexible with the changes you may want to make as a client. My husband and I enjoyed working with Adrienne on this project.
In addition to the simple, uncomplicated design with beautiful touches that make for unexpected pleasure to the eye, it was amazing to have the project completed worry free. Your design and advisory services and accommodation of our ideas enabled us to confidently go through this remodeling process. We are excited about the way it turned out! Please feel free to have any client call for references.