After renovating their entire home, the last piece of the puzzle was the master bathroom. The clients desired a fresh and modern look.  Replacing the corner tub with a freestanding one altered the flow of the room dramatically.  The jetted tub was hardly used and difficult to clean.  Instead, the clients opted for a sculptural tub, making it the centerpiece of the room.  This freed up the back wall for more storage and counterspace.  
We chose a serene palette and created interest by mixing textures, patterns, and lights/darks.  The clients trusted our vision of a herringbone-patterned floor which naturally leads you into the space.  The medium wood tones make the tub stand out.  And we went darker yet with the cabinetry to contrast with the flooring.  Painting the vanity wall a rich color distinguishes it from the counter across the room.
Now for what you've been waiting for: The Before and Afters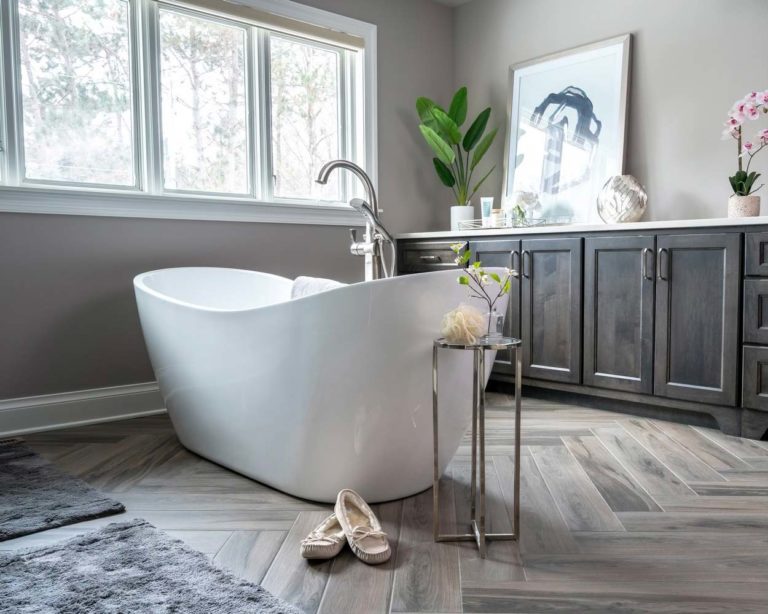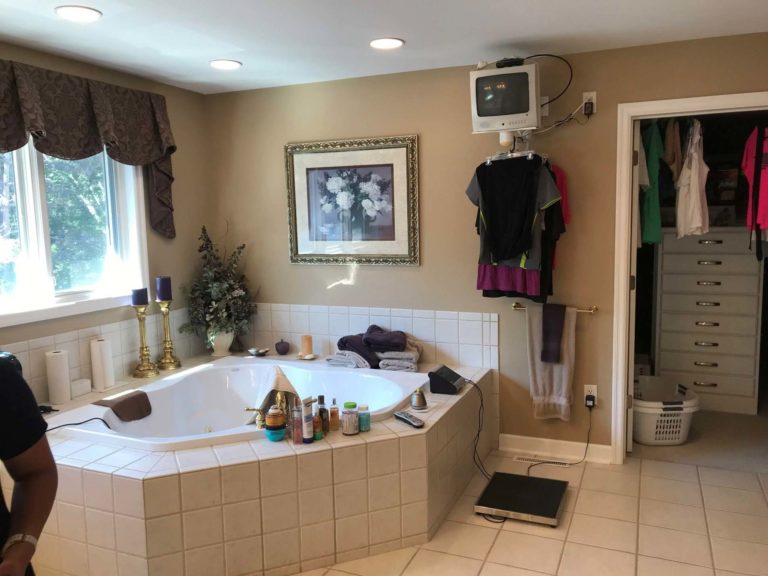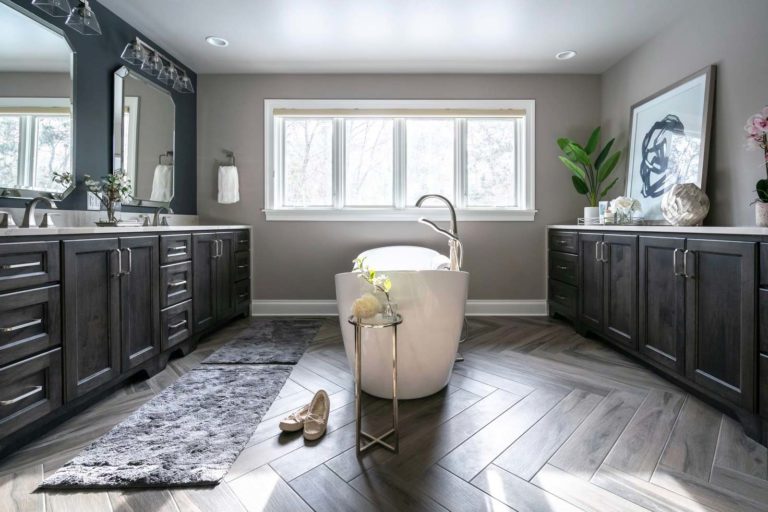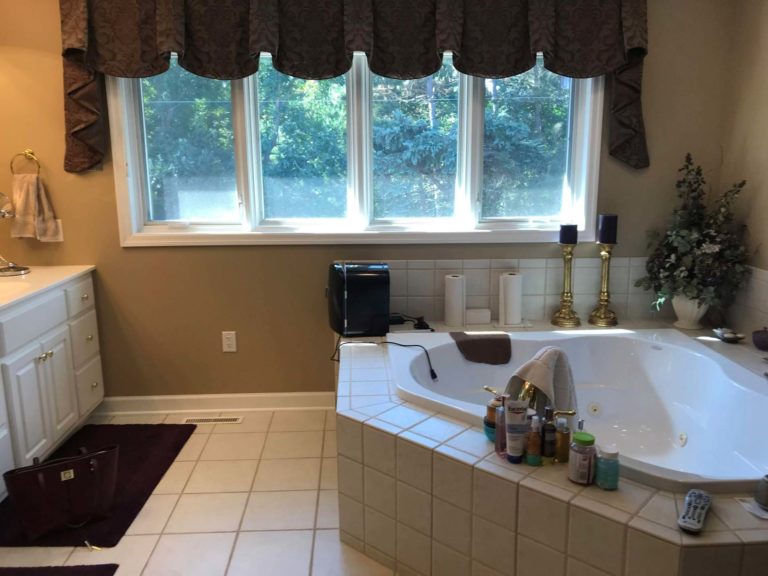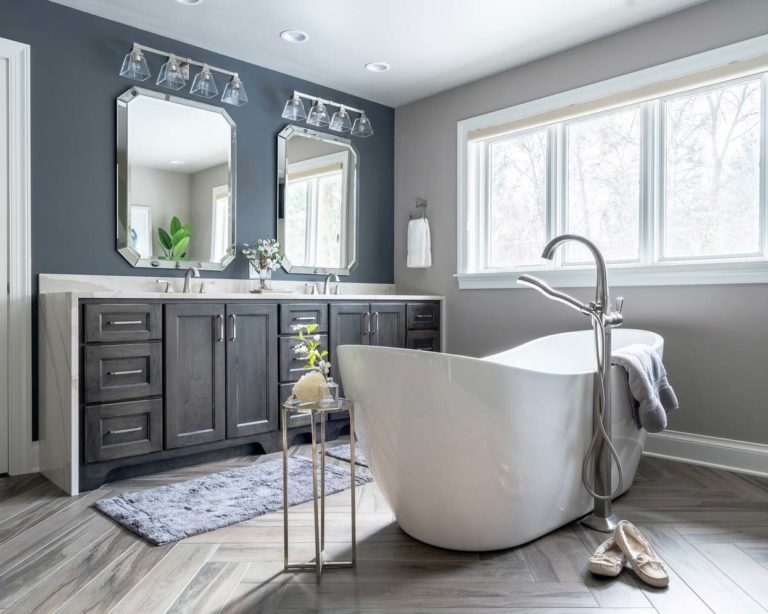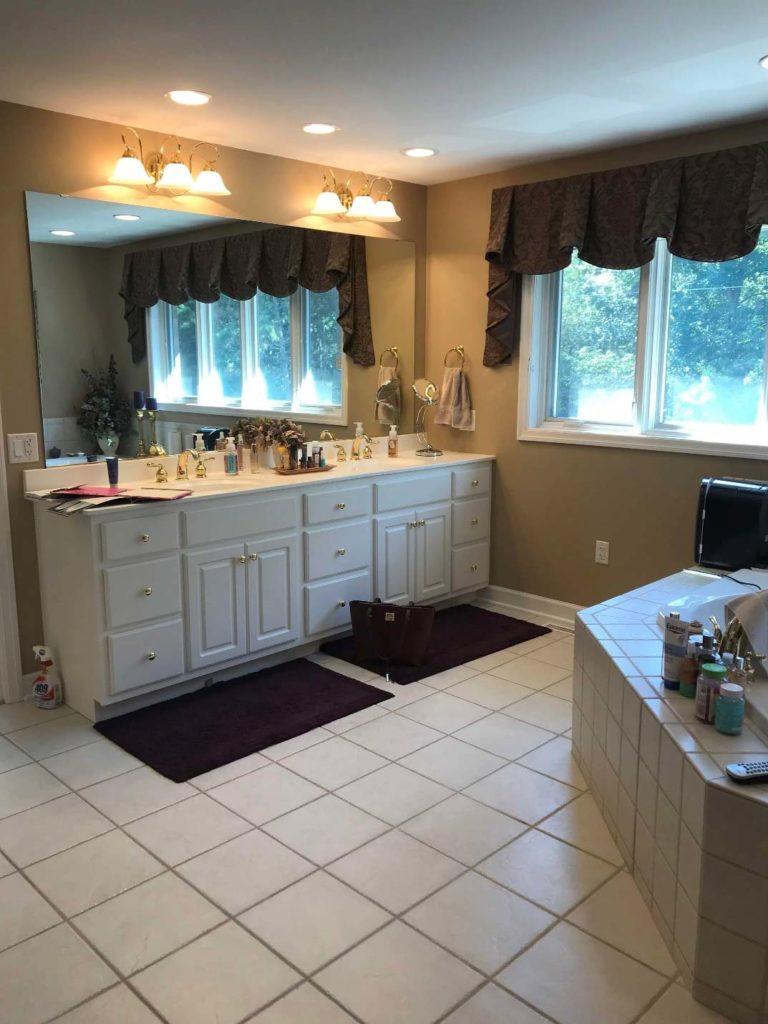 The shower got quite the makeover, too.  Replacing the glass block with clear glass creates more openness and showcases the textured wall.  The back wall is made of hand-carved stone you can't resist touching.  The wave pattern, together with the pebble floor, recalls the ocean and the client's beach home in California.  Shampoo niches are accented with the same pebble tile and the ledges are made of Cambria stone.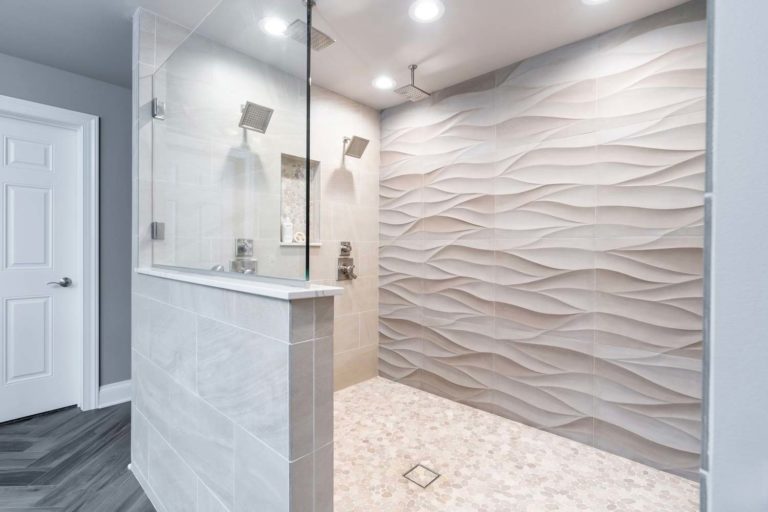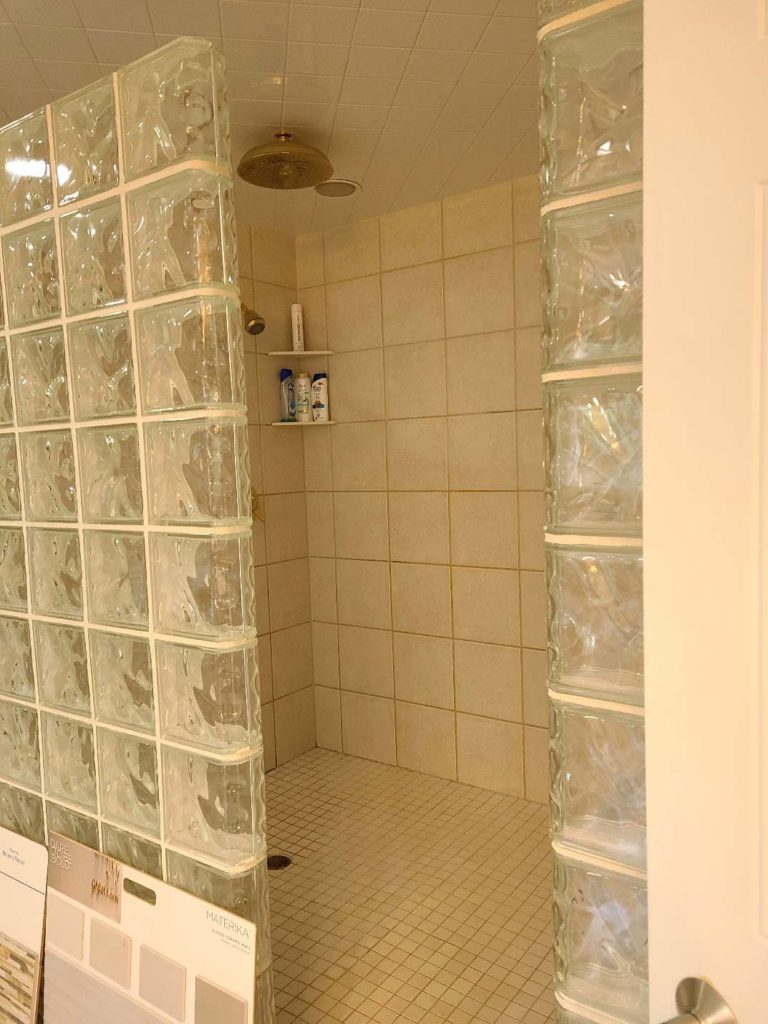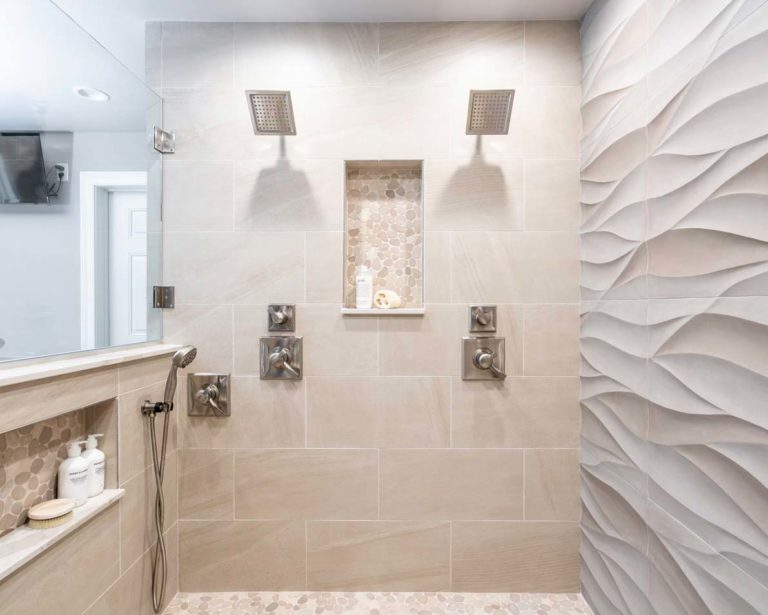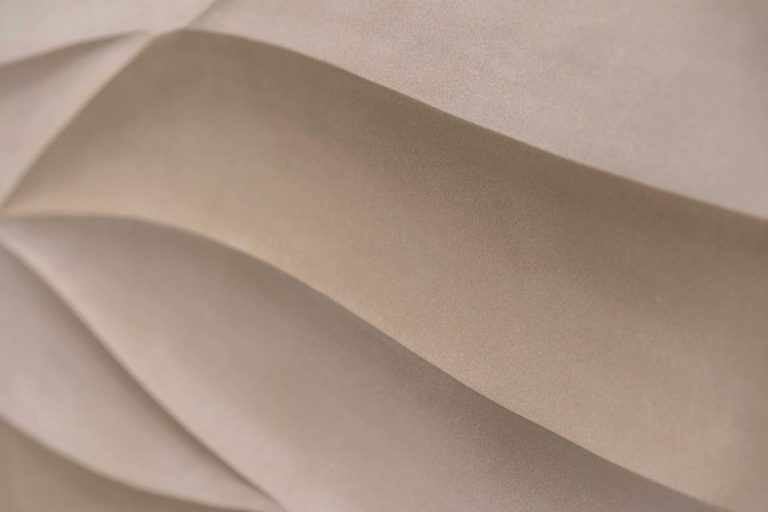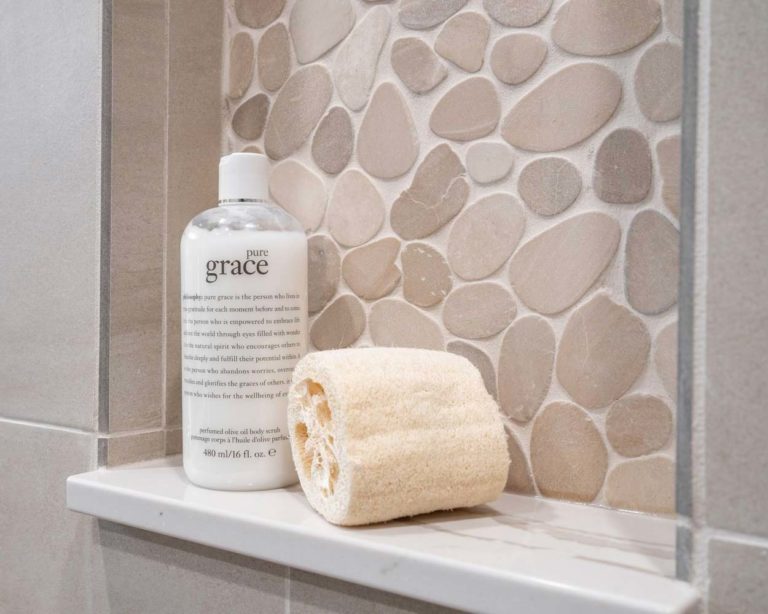 We obsessed over all the little details.  Handles were chosen to repeat the lines of the mirrors.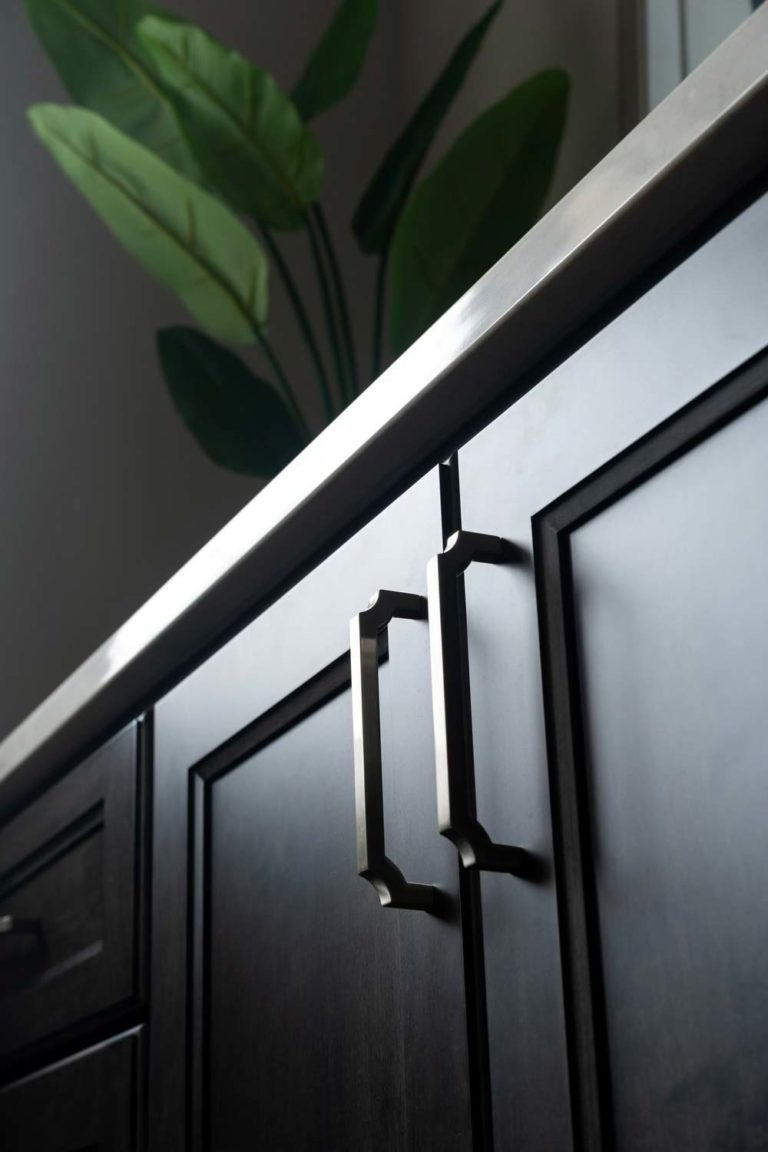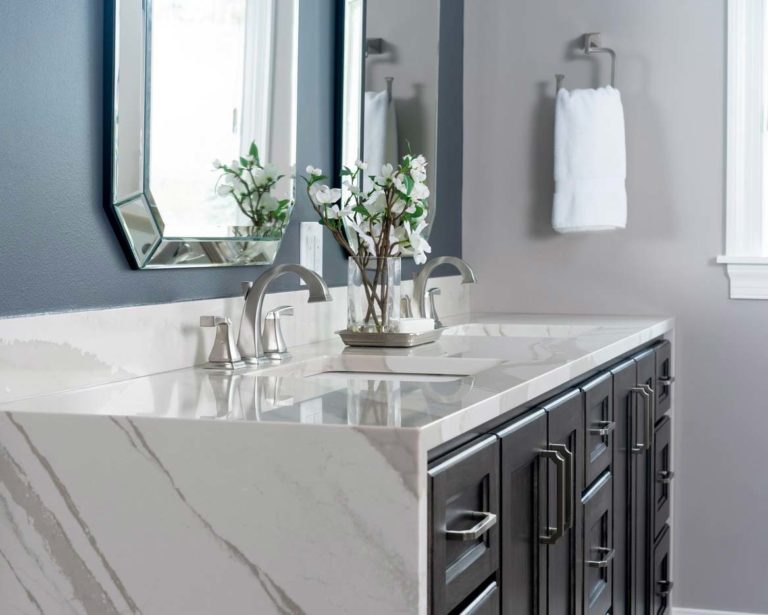 And the waterfall edge on the countertop makes a lovely entrance to the bath.